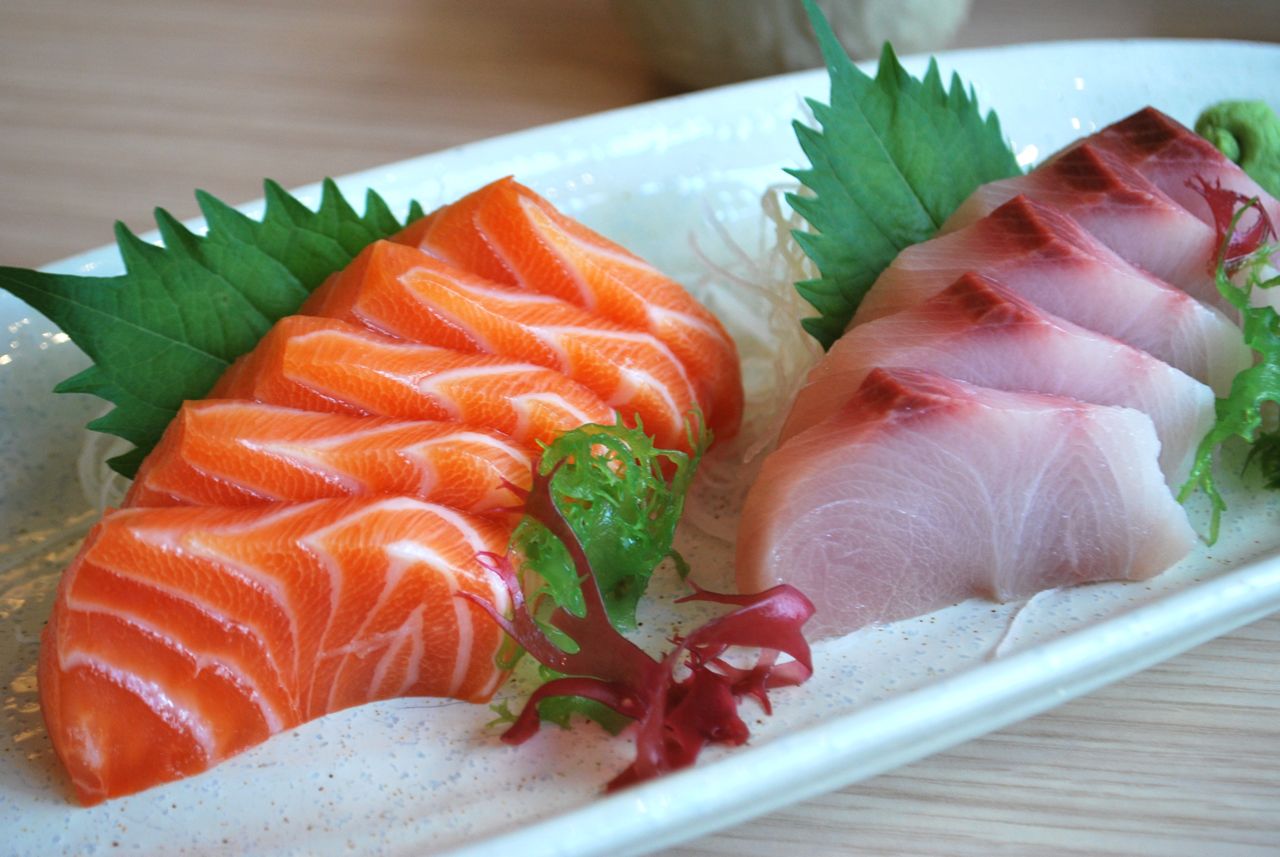 The Buffet Reinvented
at The Nut Tree PLAZA in Vacaville
OUR STORY:
We are the original owner of the popular Fuji Sushi Boat Buffet in Davis, CA. Established in 1997, we quickly became known as the famous go-to sushi house and buffet restaurant in the community. It was a place where many college students, Davis locals, and customers from all over Northern California gathered to enjoy a delightful combination of Japanese cuisine.
In 2014, we are proud to announce Fuji Sushi Buffet at the Nut Tree in Vacaville, CA. We strongly believe that the only way to be true to our tradition is to continue to provide you with a buffet of fresh-cut sashimi, soft shell crabs, delicious specialty sushi rolls, tempura and countless others of your favorite Japanese cuisine.
Come celebrate with us in our new location and enjoy the feast!
HOW IT WORKS?
ALL-YOU-CAN-EAT Appetizer, Salad, Sushi, Sashimi & Dessert
Order DRINK, APPETIZER & DESSERT from your SERVER
Order SALAD, SUSHI & SASHIMI at front SUSHI BAR or Grab from Sushi Conveyor
ALL FOOD ITEMS ARE INCLUDED IN BUFFET PRICE
DRINKS ARE ADDITIONAL
Phone
(707) 685-9783
Location
1679 E Monte Vista Ave #101
Vacaville, CA 95688
(Next to Fentons Creamery)
Hours
Lunch: 11a–2p Everyday
Dinner: 5p–9p Everyday
Last seating at 8:30pm
OPEN EVERYDAY except July 4th Dinner, Thanksgiving Lunch & Dinner & Christmas Lunch & Dinner. Open 362 1/2 days a year.
Prices
Lunch: $17.99 Monday - Friday
Lunch: $20.99 Saturday, Sunday & Holidays
Dinner: $21.99 Monday - Thursday
Dinner: $24.99 Friday, Saturday, Sunday & Holidays
Senior Age 65 & older: $1 Off
Children Lunch: Age 3 - 11: $1.30 per age in year (example $3.90 for Age 3, $13.00 for Age 10)
Children Dinner: Age 3 - 11: $1.60 per age in year (example $4.80 for Age 3, $16.00 for Age 10)
Children Age 2 & younger: Free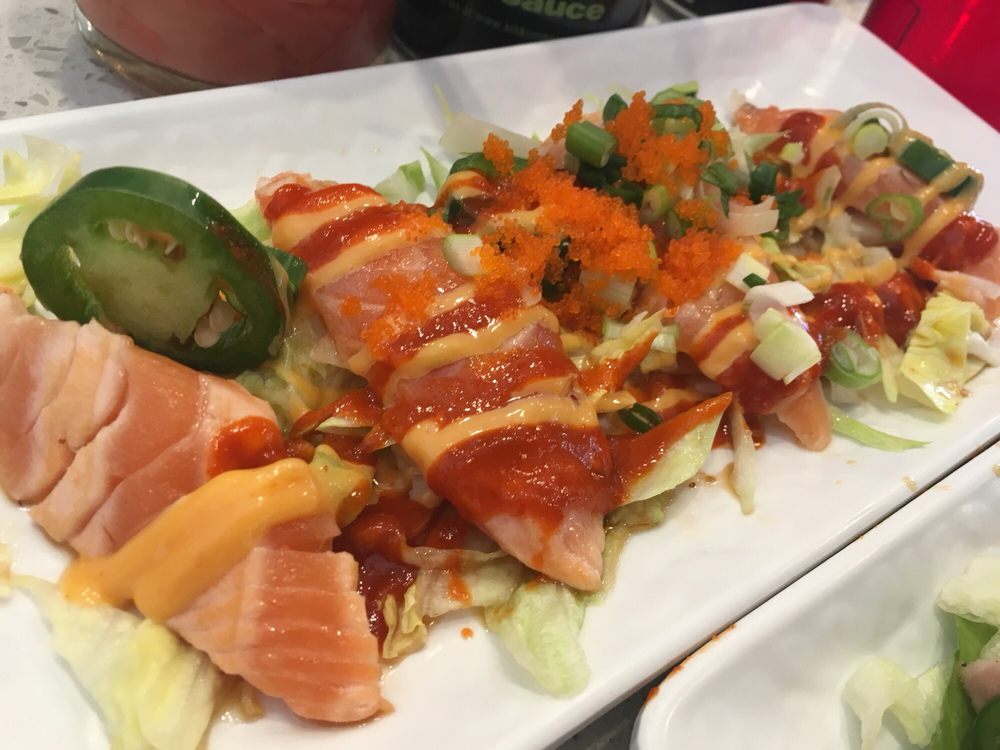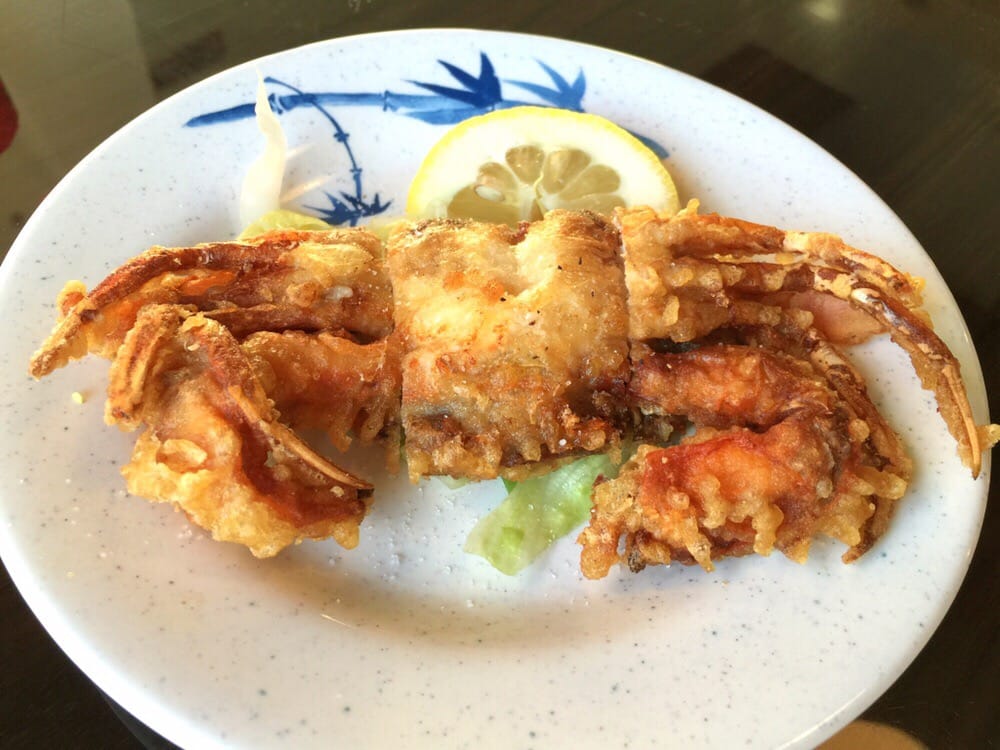 RESERVATIONS
We take reservations for parties of 6 or more only.
Reservations for Monday - Thursday: Available for anytime & Same day reservations available.
Reservations for Friday - Sunday: Limited to 11am, 5pm & 8pm reservations only. (1 day advance notice)
Walk-Ins available for all other times and party size.
SIGN-IN FROM PHONE ON YELP APP
Yelp App remote sign-in is OPEN from 11;30am - 1:30pm & from 5:30pm - 8:30pm
You must be within 5 miles of the restaurant to use phone sign-in